Flexible renovation of a building automation system without disturbing everyday work at the office.
Replacement of an entire building automation system while work at the office continues as normal requires plenty of adaptability. When NCC decided to replace the old building automation system in their head office, good technology as well as trust in flexible cooperation and ability to take people into consideration tipped the scale in favour of Fidelix.
Last spring, NCC decided that the more than 15-year-old building automation system in the company's head office, located in Ruskeasuo in Helsinki, had come to the end of its road. The ventilation of frequently used meeting rooms and the lighting control system kept posing challenges and information was no longer reliably transmitted through the system.
We decided to renew and modernise the entire building automation system in one go, because our existing technology could no longer be updated", says Jarmo Kallio, Automation Expert at NCC.
Replacement of the building automation system of a 7-storey building with 26 ventilation units with as little impact on normal use of the building as possible while everyday work at the office continued, was a massive undertaking.
According to Kallio, the nature of the project was a reason for choosing Fidelix for the contract.
Automation systems are often renovated in connection with reconstruction or renovation of a building, and installation work can be carried out on empty premises following a pre-determined schedule. In our building, installation work had to fit the schedule of our personnel and sensors had to be replaced when the meeting room or workstation was empty. We knew that Fidelix had the customer-oriented flexibility and adaptability required for such conditions."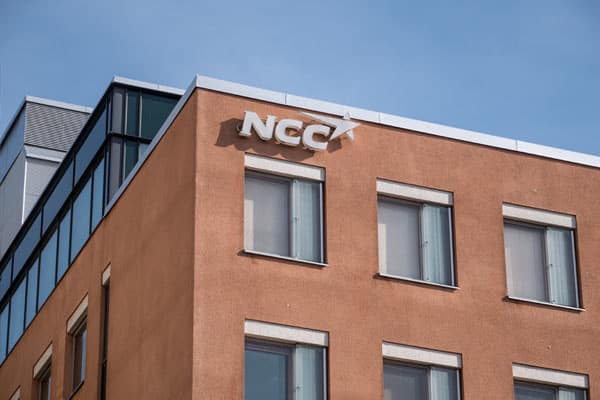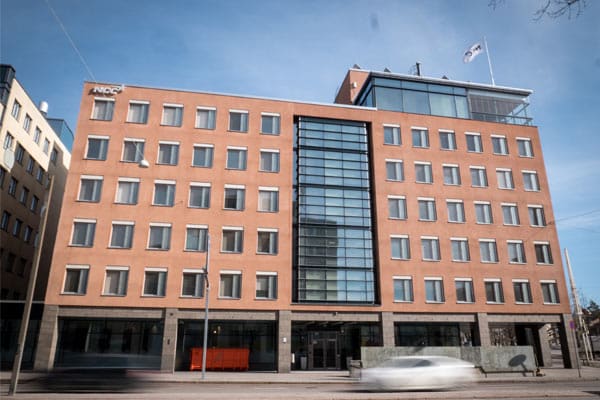 The system can be controlled remotely and from all floors
In addition to a new central station, digital touch screen controllers were also installed on each floor of the head office and each meeting room now has its own smart temperature control panel. Smart controllers provide the users with more control options and information about room conditions. Ventilation and room conditions can now be controlled both locally and remotely.
During the project, that required thousands of measuring devices and sensors to be installed, service outages were kept short and user-friendly by getting the new technology ready before taking out the old. Unnecessary dismantling of building structures could be avoided by utilising parts of the old system.
The possibilities for controlling the indoor conditions of different spaces, the amount of available data and control fluency were all significantly improved. Ventilation and heat distribution service outages could be minimised through good planning", says Fidelix Group Manager Teemu Kortelainen who was in charge of the project.
Jarmo Kallio gives particular praise to the new system's user-friendliness and the possibility to remotely control the system from your computer. In addition to the technical conveniences that make the everyday work of maintenance staff easier, smooth cooperation with Fidelix was also uplifting.
Teemu and the electrical contractors adapted their plans when necessary and were able to read the situation – some of our personnel never even noticed them during the project", Kallio says with a smile.