About Fidelix
Fidelix Ltd
Fidelix is making buildings smart. Our high expertise in technologies is visible in solutions optimizing buildings energy costs, indoor climate and cost of operations. Our products are developed, tested and working every day in demanding and extreme climate conditions in the Nordics and positively affect the wellbeing of over one million people.
Fidelix makes buildings smart.
Since Fidelix was established in 2002, it has developed a smart, reliable and widely-compatible building automation system. Today, our specialist expertise in smart building automation generates benefits for our customers in the form of better indoor climates, lower energy consumption and reduced maintenance costs.
Fidelix is an Assemblin Group subsidiary
Assemblin is an end-to-end installation and service partner with operations in Sweden, Norway and Finland. We design, install and maintain technical systems for air, water and energy. Our vision is to create smart and sustainable installation solutions that make buildings work and people feel comfortable. We do this through close local collaboration supported by a strong organisation. We have annual sales of approximately SEK 14 billion and 7,000 dedicated employees at more than 100 locations in the Nordic region. Read more at assemblin.com.
Improved productivity
Our products, developed and tested in the harsh weather conditions of Finland, improve the well-being of more than a million people every day. Our advanced innovations have helped us to grow into one of the largest companies in the sector in Finland. We aim to continue along our path of managed expansion and become the Nordic market leader in the coming years.
"Productivity improves when buildings are digitalised with a user-oriented approach and always provide optimal conditions. Fidelix's smart building automation and machine learning open the door to profitable and sustainable property ownership."
More sustainable profitability
Our systems are based on open standards, ensuring that our customers continue to have the freedom of choice in the future. Our product development team in Vantaa is constantly developing smart, reliable and scalable new technologies to address the building automation needs of today and tomorrow.
"Building maintenance offers enormous potential for savings. By activating this potential, it is also possible to improve the indoor climates in buildings. Fidelix's smart solutions help to utilise demand-side response and optimise the resource consumption of buildings."
A partner throughout the life cycle
Our comprehensive and purpose-built solutions guarantee the efficient maintenance and monitoring of building technology. Our experts offer flexible support services and rapid maintenance. In our opinion, the most important thing is to create long-term customer value: we aim to offer comprehensive, customer-oriented solutions from the beginning of the property's life cycle to its end.
"We take care of work from start to finish and will not leave you in the lurch. We will be at your side throughout the entire life cycle of your property. Our expertise and Nordic know-how are flexible and professional. You can give us challenges; we always aim to provide our customers with the best possible value for money."
Smart and sustainable
We aim to be a pioneer and encourage innovation. Entrepreneurship and efficiency are reflected in our operations. We work toward sustainable development by offering optimisation services for energy and other resources. We create future jobs by building a more sustainable future.
"We are our customers' experts, helping them to create more profitable business operations with efficient and need-oriented solutions. We promote responsible and ethically sustainable building management."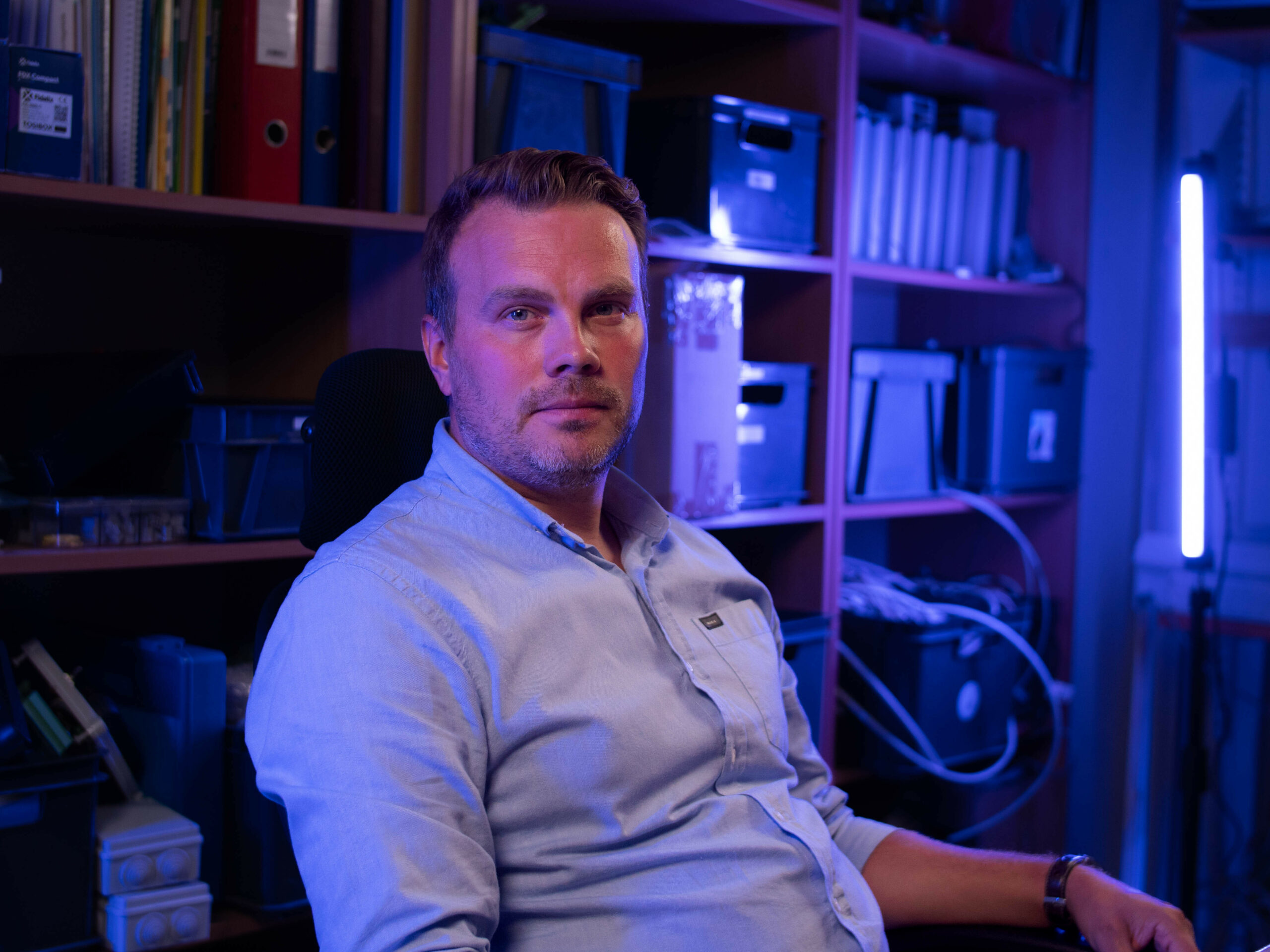 That is smart.
That is Fidelix.
"Smart building automation is a type of well-being technology for buildings. When a building is in good shape, the people in it are also happy."