Build SCADA however you want, whatever your building automation system
Fidelix SCADA combines a wide toolkit of features for monitoring the conditions that assure the wellbeing of building users.
Fidelix SCADA offers open connectivity to different automation systems and other data sources, as well as technical superiority for communicating with hundreds of systems and huge amounts of data – plus customer-specific flexibility.
A complete toolbox for automation monitoring
Fidelix SCADA is a comprehensive SCADA solution that can be installed on a local computer (on-premises), in your own data centre or in the cloud—it's completely up to you. It has been designed specifically for building automation, which enables you to:
Monitor the operation of automation processes using graphical views. The views are based on vector graphics, which provide the best possible image resolution.
Control the basic settings and operation of the building automation system without the need to log in and use the programmable logic controller (PLC) directly.
Manage alarms using various views and logs. If you wish, you can also connect the Nimbus alarm server to the service to forward alarm messages.
Create reports easily with Microsoft Excel or directly in SCADA and send them automatically to recipients via email.
Use the type of recording logs/database for history tracking that best suits your usage. Virtually all types of logs are supported (change, trigger, alarm, time interval, etc.)
A truly open and integrable SCADA solution
Fidelix SCADA offers several options for communication. The integrated Open Platform Communications (OPC) client allows SCADA to communicate with a large number of PLCs, I/O devices and other systems. With Fidelix SCADA, we have implemented projects with hundreds of PLCs.

Modbus TCP/IP and Modbus RTU protocols are always included within Fidelix SCADA, and through its API service, the system can be connected to practically any modern third-party application. Built-in connectivity enables you to integrate SCADA with other critical real estate systems, such as:
Fire alarms
Access controls
Elevator controls
Energy management
Metering
Customise your SCADA
FX SCADA comes with a completely ready-made solution for monitoring and controlling building automation. However, the basic features of SCADA can be expanded almost limitlessly, depending on the use case or customer needs.

For this purpose, SCADA offers a built-in programming language that can be used to offer customer-specific content and features based on alarm statuses, log events or any other data content. Using this programming language, we can build SCADA for you exactly the way you want it.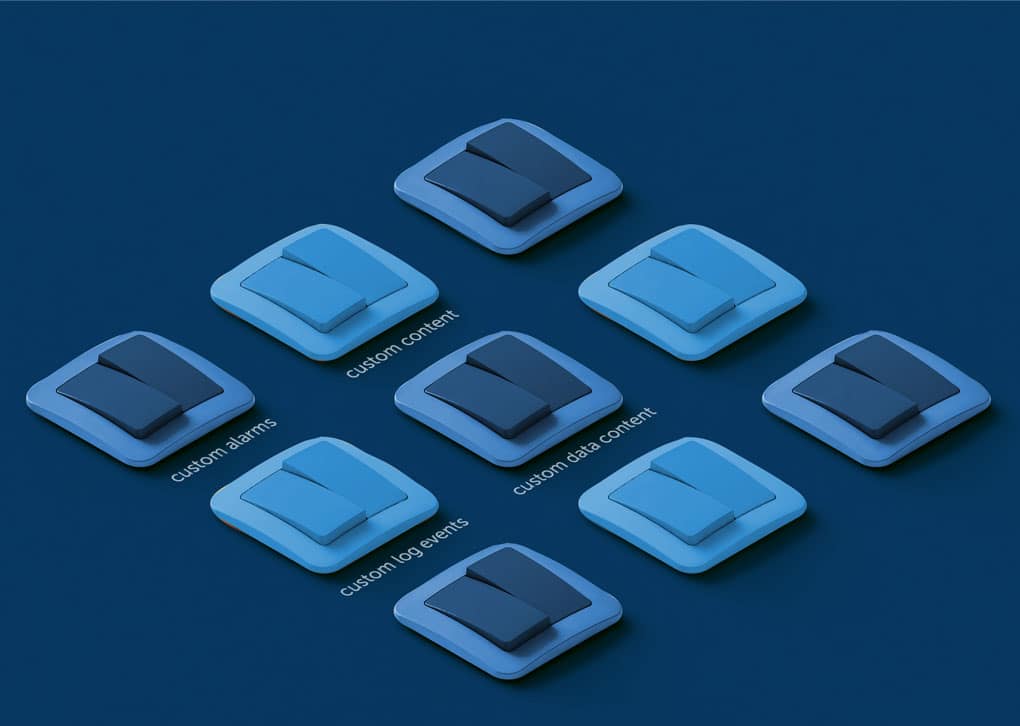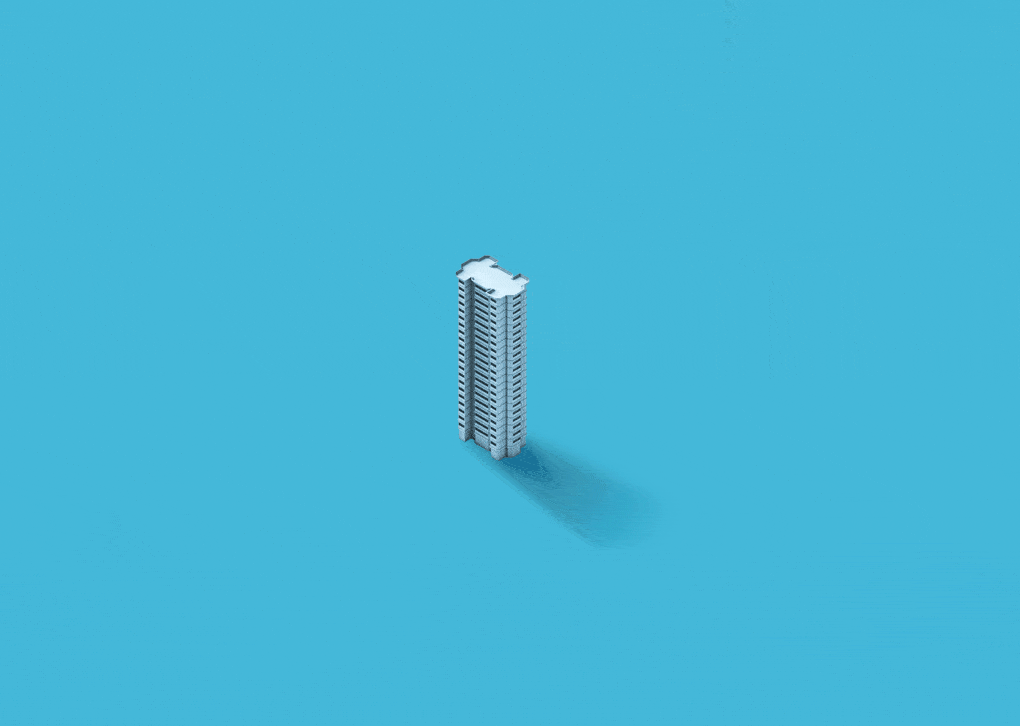 Scale reliably to large projects
Building automation often controls all the points of technology within a property, the number of which is constantly increasing. Today's SCADA solutions must therefore be able to monitor large building complexes with hundreds of PLC systems and hundreds of thousands of data points.

Fidelix SCADA comes with several smart solutions that ensure scalability even in the most demanding environments. By connecting several SCADA systems to a central SCADA, you can create common views, alarm lists, and histories from all connected SCADA systems. You can also connect several external databases to SCADA to efficiently manage storage space while the system automatically ensures that data volumes do not exceed limit values.
Intuitive user interface