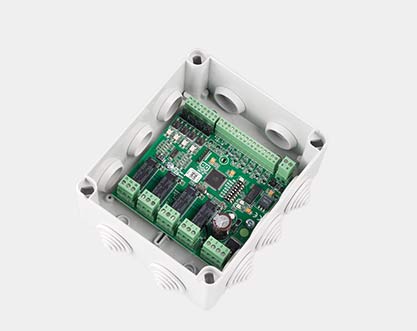 MULTI-16
Room controller with 16 I/O connections.
Room controller with 16 I/O connections.
The Multi-16 is a versatile controller that can be used for numerous applications, such as hotel rooms, district heating, small ventilation systems, or as room controller. The modules CPU runs its code independently, enabling swift and accurate reactions to changing measurements. Choose the Multi-16 program that best fits your needs from our extensive library, or ask for your personal, dedicated program. All modules will be pre-loaded with the requested program, tested and 100% guaranteed to work. The module can be connected via Modbus RTU to a Fidelix building management system to send out alarms, measurements or other data. The internal Flash memory of the module makes sure all data is saved even during power or communication interruptions.
Files