Take control of your property's water consumption
Fair and real-time water metering
Apartment-specific water metering can be easily connected to the Fidelix building automation system.
This is a fair and equal way of monitoring a property's water consumption and dividing up the costs.
Monitor consumption in real time
Graphic consumption data can be viewed on apartment-specific touch screens and remotely via a web browser. Graphic, real-time consumption data encourages residents to become more environmentally conscious of water consumption.
Locate leaks and problems immediately
Real-time monitoring enables you to respond rapidly to unusual consumption patterns. Data can also be compared between apartments or properties, enabling the easy location of hidden defects.
Divide costs fairly according to consumption
When a property manager has access to actual apartment-specific consumption data, you can leave invoices based on estimates behind you and invoice according to actual water consumption.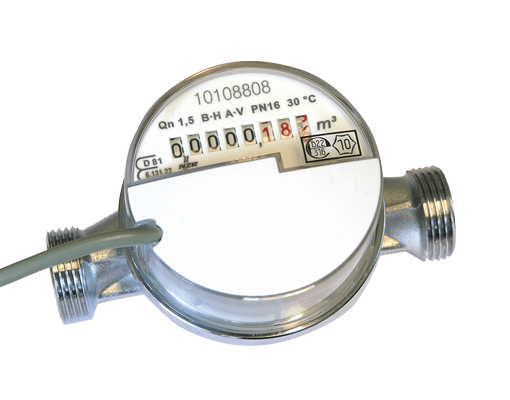 The systems' water metering is based on wireless and wired M-Bus meters. There are separate meters for cold and warm water in each apartment. As a back-up, the meters also have local mechanical displays.
Apartment-specific user interface
Apartment-specific touch screens allow residents to monitor their water consumption and actual costs in real time.
Selected stakeholders receive data from all of the meters on an intuitive user interface that works on a regular web browser.
Open standard means compatibility
The Fidelix system works in accordance with open standards. This makes it easy to connect them to existing building information systems (e.g. Tampuuri).